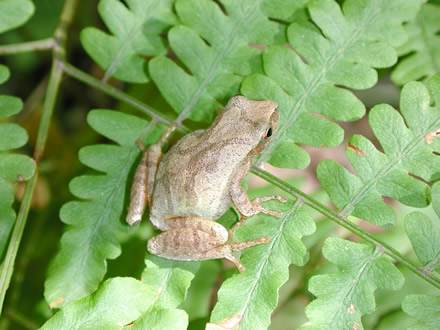 hello spring peepers!
just what are spring peepers, you ask? ;)
a spring peeper (pseudacris crucifer) is a
small chorus of frogs
widespread throughout the eastern usa and canada. spring peepers are known for their high piping whistle consisting of a single clear note repeated on intervals. the males sing, normally doing so in trios, the one who starts each round is usually the deepest voiced. during the daytime, peepers often call during light rains or in cloudy weather. they are usually silent at the end of summer, but call from forests during the fall. this species hibernates under logs and in treeholes.
. . .
'a small chorus of frogs'
. . . doesn't that sound lovely?
makes me feel happy and hopeful.